BY MIKE BREZONICK
June 2016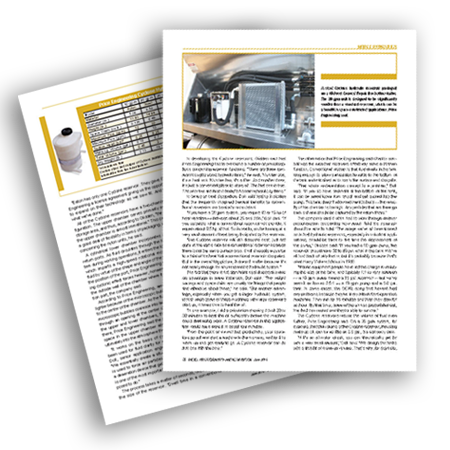 While there has been a great deal of product development and technical advancement in mobile hydraulics over the last two decades — everything from electronic controls to ever more powerdense and high-pressure pumps and motors to hoses that can predict their own failure modes — the wave of innovation has appeared to bypass some component segments. Exhibit A might be hydraulic reservoirs.
Outside of the configuration of internal baffles and occasional changes in materials, hydraulic reservoirs haven't really changed much over the years and have essentially remained a developmental backwater within the mobile fluid power system.
That could be about to change.
Download entire article posted in DIESEL PROGRESS NORTH AMERICAN EDITION, June 2016